Image adapted from (clockwise, from left to right) Chng Kae, Royal Durian, Four Seasons Durian, and @aromatruffle
Top Durian Mooncakes 2022
The durian season may have ended in August, but the arrival of the Mid-Autumn Festival only signals the start of another durian-binge. This year, we've rounded off 10 impressive durian mooncakes that have made headlines and won the hearts of Singaporeans. Check out the latest insider scoop on the best durian mooncakes and where you can get em' all before they're sold out.
1. The Durian Bakery – world's rarest mooncake

Black Thorn Durian Mooncake
Image adapted from The Durian Bakery
Want to try something unique, special and extravagant? The Durian Bakery has collaborated with the first place winner of the World Durian Championship Malaysia in 2018, Serene Orchard, to bring this limited-edition mooncake. Using the award-winning Black Thorn Durian flesh, you are bound to be in awe at the burst of different flavors: rich, creamy, sweet and a slight alcoholic aftertaste! The editing team at The Durian Bakery also had a chance to try these special mooncakes and it was a unanimous decision that it was the best durian mooncake they ever had! Each piece of mooncake uses 48g of pure Black Thorn flesh wrapped in soft charcoal snow skin, the highest ratio content in the market.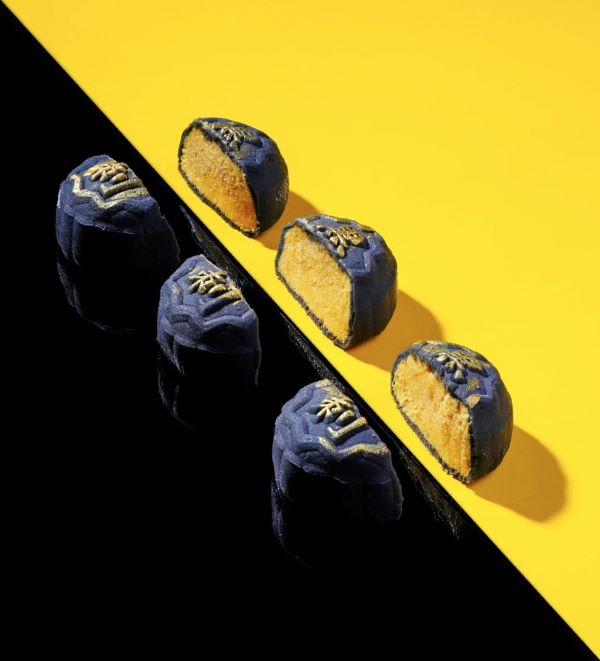 With only 200 boxes available in Singapore, this mooncake is perfect as a special gift to make a special impression! Take advantage of the 5% Early Bird discount and grab a box of these premium 6 mooncakes at only $190!
What we love:
Rare and award winning durian variety from Penang

Limited edition – only 200 boxes available in Singapore

Uniquely rich, creamy, sweet with a slight alcoholic aftertaste

Perfect gift for your loved ones
2. Aroma Truffle – world's strongest truffle mooncakes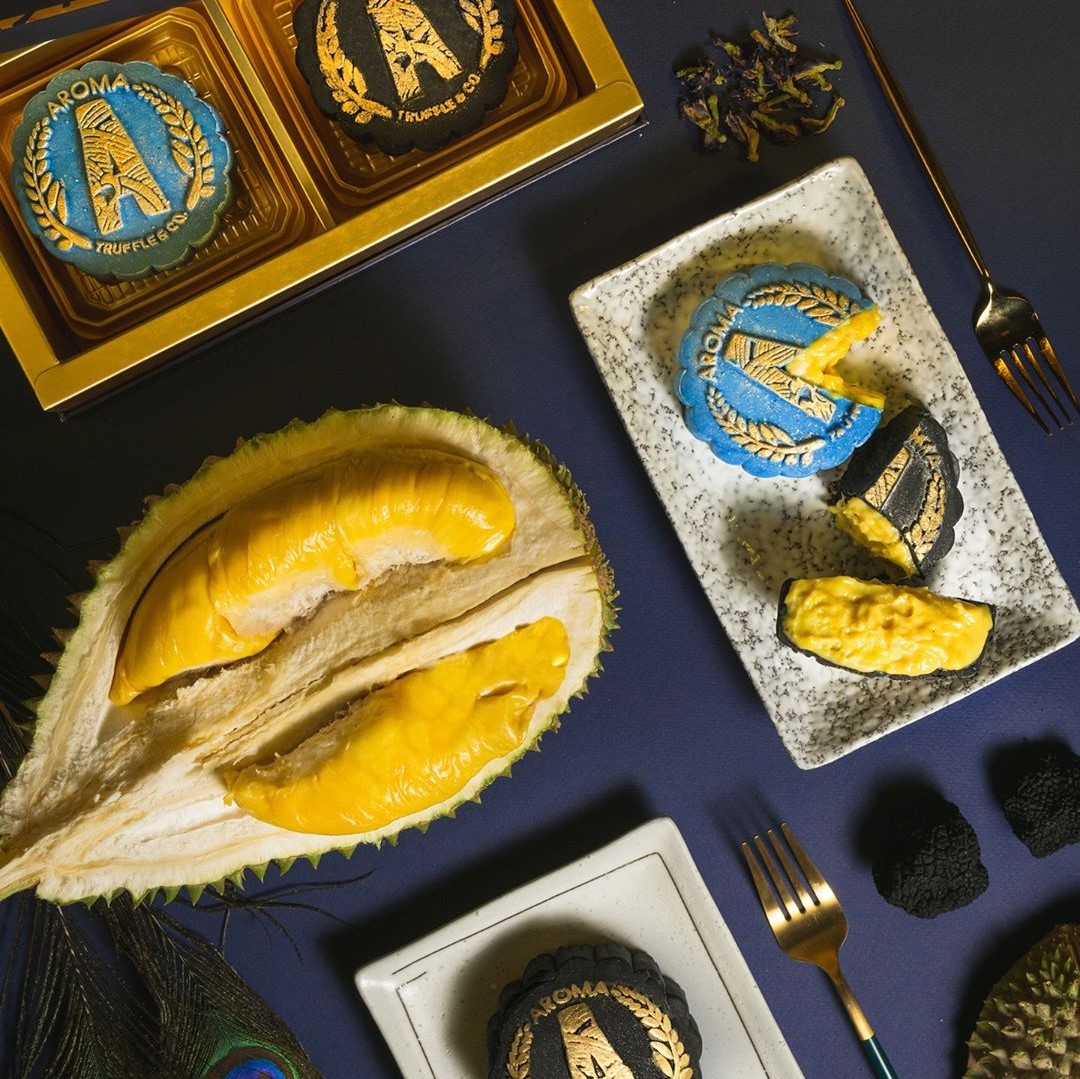 Butterfly Pea Musang King Mooncake and Charcoal Musang King Mooncake
Image adapted from @aromatruffle
Pair truffle and durian together and you'll get a winning combo that goes incredibly well for a mooncake. Aroma Truffle is bringing 2 exquisite flavours to the table and you can bet that both the The Butterfly Pea Musang King and Black Charcoal Musang King Mooncakes are infused with their signature Black Winter Truffle from Italy.
Get your money's worth when you purchase both durians in a box of 4 along with 2 truffle chips for just $88 (U.P. $108 after Early Bird)
Address: Multiple outlets
Website
3. Chng Kae – Tang Dynasty-inspired marbled design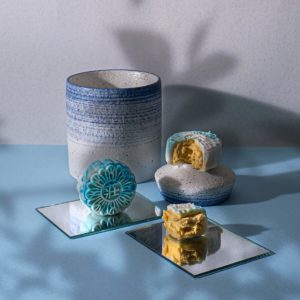 Image adapted from Chng Kae
First impression counts and Chng Kae's ethereal, marbled-inspired mooncake sure doesn't disappoint. The inspo behind Qing Hua Mao Shan Wang Mooncake (box of 4, $98) is traced to Tang Dynasty's Chinese blue-white pottery (青花瓷). Look forward to their collection as each piece comes in unique shades of blue to resemble the treasured relic.
Tip: Get 3 boxes for free delivery.
4. Four Seasons Durian – in colours of Chinese ingot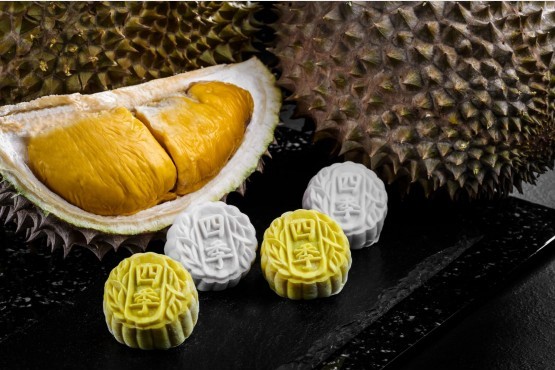 Mix Mooncake ($108)
Image adapted from Four Seasons Durian
Four Seasons Durian's mooncake launch is bound to please your business clients or bosses with its prosperous ingot-like presentation. They are serving 2 varieties — the bittersweet D24 and iconic Mao Shan Wang. If you're keeping all the wang (prosperity in Chinese) for yourself instead, they also have Mini Mooncakes ($60-$80) that are bite-size and perfect for a midday snack.
Tip: You won't have to rack up the bill because you can get 4 tins of mooncake for the price of 3. Promotion ends on 1 October 2020.
Address: Multiple outlets
Website
5. Duria Pandora – halal-certified with bird nest fillings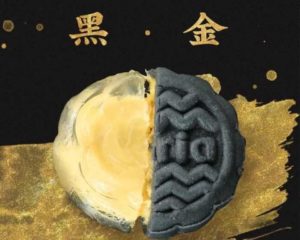 Image adapted from Shopee
Helmed from the motherland of Mao Shan Wang, Duria is based in Malaysia and has been ranked first for an impressive 7 years. This time, they're dishing a limited edition Bamboo Charcoal Snowy Skin Mooncake and the long-awaited — Crystal Skin Musang King Mooncake.
Each box contains 3 of each mooncake, with the latter consisting of a dollop of bird's nest and Mao Shan Wang filling. They don't ship to your doorstep directly but you can get your share from Shopee or Luxe Beauté.
6. Kele – with free tea set & Shino Pu Er tea worth $70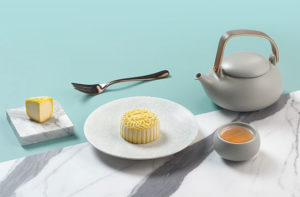 DIVINE D24 Snowskin Mooncake ($66, U.P. $88)
Image credit: Kele
If there's one thing that Singaporeans absolutely can't resist, it's freebies. Better yet, premium durian mooncakes paired with top-grade Pu Er tea in the finest teaware. Their limited edition DIVINE ($66, U.P. $88) and CELESTIAL ($54, U.P. $72) mooncake packages contain 4 pieces of D24 and Mao Shan Wang respectively at an Early Bird offer of 25% off.
But if your eyes are set on their exquisite tea set as well, get a third box to hit a minimum spending of $138. Terms and conditions apply.
Address: No.2 Smith Street, Chinatown Singapore, Singapore 058917
Opening hours: 10AM-8PM (Sun-Thurs), 10AM-9PM (Fri & Sat)
Website
7. emicakes – durian specialist with handcrafted mooncakes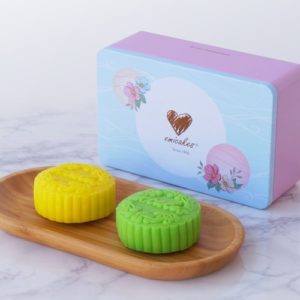 Image credit: emicakes
From making its debut in Tampines to establishing 9 outlets island-wide, emicakes gained a foothold as Singapore's top durian cake maker. This Mid-Autumn Festival, they're dishing out their speciality in the form of mooncakes.
Since each mooncake is handmade from scratch, get first dibs when you purchase their Heavenly Mao Shan Wang Mooncakes (2 pieces, $41.60) or Premium D24 Mooncakes (2 pieces, $24.90) 3 days in advance. Score extra savings when you get their Combo MSW & D24 for a low of $29.90 only.
Address: Multiple outlets
Website
8. 7-Eleven – no preservatives, sugar, or cream

Image credit: 7-Eleven
7-Eleven has always been that neighbourhood joint stuffed full of processed and convenient food. Definitely not the healthiest options, but no longer — they've come up with a mooncake collection even dietitians might approve.
The Durian Snow Skin Mooncakes (4 pieces, $62-$68) are currently available in 25 outlets and are free of preservatives, sugar, and cream. If you're on a #fitspo diet, this is one cheat meal you won't feel guilty about. Pre-orders will end on 20 September and requires 6 days of lead time.
Address: Multiple outlets
Website
9. Bread Garden – halal-certified mooncakes from just $10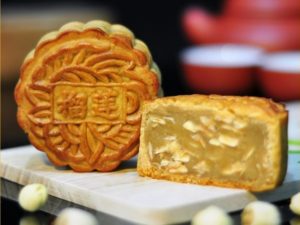 Durian Lotus Mooncake ($10)
Image adapted from Bread Garden
Savouring mooncakes ain't just a Chinese tradition, our fellow Muslim friends can also join in the festivity. Introducing Durian Lotus — Bread Garden's version of a half-durian, half-lotus pastry that is halal-certified. Each mooncake is freshly handcrafted and costs just a mere $10.

Image adapted from Bread Garden
But if you're hankering for a solid bite of creamy puree, their MSW Durian ($23) is sure to impress with its overwhelming filling. Note that advance notice of 5 days is required prior to the delivery date.
Tip: Secure a 10% discount when your orders hit $100 or more. Free delivery for orders above $150.
Address: Multiple outlets
Website
10. Iuiga – durian mooncakes with oozing 'lava'

Durian Lava
Image credit: Iuiga
Iuiga may be a household brand when it comes to furniture, but they're outdoing themselves this Mid-Autumn Festival with Lava Mooncake ($39.90). Each box comes in 8 pieces with 4 flavours — Lava Custard, Matcha Lava, Purple Sweet Potato, and not to be missed, Durian Lava. Avid Instagrammers will love the picture-perfect moment as the 'lava' gently spills.
Tip: Order from sinpopofairs.com, Singapore's online mooncake fair, and save an extra $5.99 before 1 October 2020!
11. Golden Moments – featuring real, edible gold

Image adapted from Golden Moments
Edible gold may be all the rage, but Golden Moment truly lives up to the hype with its newest mooncake edition — 24K Truffle Mao Shan Wang Snowskin Mooncake (box of 4, $328, U.P. $368). Each piece decks out in layers of gold foil, ganache, and Australian Winter Black Truffle for a luxurious coat of flavour.

Image credit: Golden Moments
If you have the cash to splurge, the premium Docello Hazelnut Chocolate Mao Shan Wang Snowskin Mooncake (box of 4, $216) is one pastry we can imagine Henry Goulding having in the set of Crazy Rich Asian. Look forward to its silken charcoal Snowskin and sprinkles of gold dust for that atas finish.
Tip: All mooncakes should be kept in the freezer within 3 hours.
Address: 110 Lor 23 Geylang, #07-13 Victory Centre, Singapore 380059
Opening hours: 11AM-9PM (Daily)
Website
Durian mooncakes made with the finest durian puree

Behind every moreish durian mooncake is top-graded durian puree. Whether you like yours with bird nest, truffle, or in gold bits, you can't go wrong with the freshest durian pulp — and that's where Durian Delivery Singapore (duriandelivery.com.sg) is known for.
Each durian puree is made in-house, with 100% Mao Shan Wang, D24, or if you like yours on the sweeter side, the Red Prawn puree is a crowd-favourite too. We offer the cheapest durian puree island-wide so every cent you spend is worth the money. Receive your orders in just 60 minutes, wherever you are island-wide.