Mr Durian Review
Location: 140 Rangoon road #01- 00, Singapore 218418 Phone: +65 8284 3222 Email: mrdurianbalestier@gmail.com Facebook: https://facebook.com/mrduriansg/ Business Hours: No information Mr Durian is one of the older durian stores on the island. Founded by Mr Alan, more fondly known as Uncle Alan for his friendly and helpful demeanour with customers. Mr Alan is widely regarded as a very nice man and the service at the store is often top-notch. His focus is on bringing top quality durians to his customers at the most affordable rate and he most definitely does that. Their trademark durians are the butter durian (Mao Wan Shang) and the black pearl, both are a must have for anyone visiting Mr Durian's. While they are a bit pricey, especially the black pearl, the soft texture and tasty seed pods will definitely give you good value for your money. Mr Durian offers some of the most competitive rates among durian sellers both during peak and off-peak seasons while guaranteeing great quality. This has guaranteed him a loyal customer base within his immediate locality.
Highlights:
Just like Uncle Alan, the staff at Mr Durian are nice, helpful people. The service is great and you can expect to get help with choosing the right durian for you, even if you are a first timer. The staff make sure to always serve the best durians to the customers. In fact, it is recommended that if you are a first timer, you let the staff pick for you. Most of them, especially Uncle Alan will definitely make great choices when choosing durians for customers.
The atmosphere at Mr Durian's is very conducive for family outings and hanging out with friends. It is not unusual to see a couple of friends just enjoying the cool night breeze while feasting on Mr Durian's delicious durians. The feeling is also enhanced by the friendly staff and manager. Uncle Alan can frequently be found having conversations with customers about his many durian adventures or dishing out some of his durian wisdom. It is also very conducive for kids to come to.
One of Mr Durian's key strengths is the affordability of his produce. While they may not be the absolute cheapest on the market, they give the competition a very good run for their money, carefully balancing affordability with quality to make sure that customers know that they will always get their money's worth.
Even Uncle Alan knows the importance of being accessible to customers. Uncle Alan encourages customers to make price enquiries and place orders through either Facebook, WhatsApp or a call before coming to the store to pick it up. Getting good quality durians has never been easier. Delivery information: None Price Information. Black pearl: $23/Kg Pahang MSW: $16/Kg Please take note that this is not the complete or current price list and fruit selection of the store since durian prices and availability vary depending on the season. To know what is available and the current price(s), you are advised to contact the vendor.
Get Your Durians from Duriandelivery.com.sg today!
Duriandelivery.com.sg delivers durians to you on the same day, fresh. 100% Quality Guaranteed or Money Back.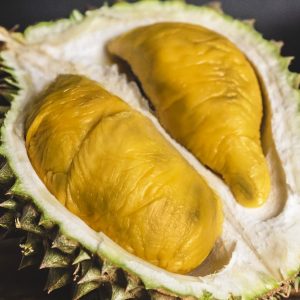 Order Durians Now