Spike Empire Durian
Location: 7 Hougang Ave 3, Singapore 530007 Phone: +65 9398 4090 Facebook: https://facebook.com/SpikeEmpireDurian/ Business Hours: 3 PM – 10:30 PM (Monday – Friday), 3 PM – 11PM (Saturdays & Sundays) Spike Empire Durian is a young durian store that places a priority on sourcing not only the best durians, but also exotic cultivars for durian lovers. The durians are sourced from farms in Malaysia with the boss himself going over to inspect the plants and fruits just to make sure that the best quality durians are gotten. The farms where the durians are sourced use ultraviolet light to trap flies that usually attack the durian fruit. The fruits are brought in daily to ensure that they are fresh. Despite the daily supply, it is important to place orders very early as they very frequently run out of stock of some popular cultivars like Mao Sha Wang. They also offer pre-reservation services where you can order ahead of an incoming batch of durians. Highlights
We all know that not everyone can stand the strong pungent smell of durians. Some people even heave heavily just from smelling durians. For this reason, Spike Empire Durian offers air tight packaging for durian takeaways and deliveries. Your neighbours don't have to know you have bought durians after its delivery. You can enjoy your fruits without causing anybody any problems.
Because of the high volatility of durian prices, Spike Empire Durian gives regular updates on their Facebook page to alert customers of their current prices and durian cultivar availability. Updating the customers on the available durian cultivars helps them make informed decisions on what to get and also helps them avoid unnecessary mix-ups. Customers can also make enquiries and place orders via WhatsApp
Promos and Special Offers
Spike Empire Durian often has special offers and promos for its loyal customers. These promos and special offers are usually announced on their Facebook page. Most of the promos come as Buy 4+1 or 6+1. There are also regular durian giveaways for customers who participate in promotional activities on their Facebook page. As a way of giving back to the community, Spike Empire Durian often organises special neighbourhood promos. These promos usually apply to those who live in Hougang, Serangnoon central, Serangnoon gardens, Sengkang, Punggol, Buangkok, Jalan Kayu Defu lane, Ubi or Kaki Bukit. Delivery information
Delivery is free for all orders above 5kg
Delivery time for Weekday orders (Mon – Fri) is 8:00 PM to 10:30 PM
Delivery time for Weekend orders (Sat & Sun) is 3:00 PM to 5:00 PM & 7:00 PM to 10:30 PM
For weekday deliveries, orders must be placed before 7:30 PM for same-day delivery. Weekend order details should be sent before 2 PM.
Price Information.
XOD24: $12/Kg MSW Premium: $20/Kg MSW (S, M): $16/Kg Empire King: $22/Kg Golden Phoenix: $20/Kg D13: $12/Kg Tekka: $15/Kg Please note that all the prices are subject to change during the various durian seasons. Contact vendor for the current durian prices.
Get Your Durians from Duriandelivery.com.sg today!
Duriandelivery.com.sg delivers durians to you on the same day, fresh. 100% Quality Guaranteed or Money Back.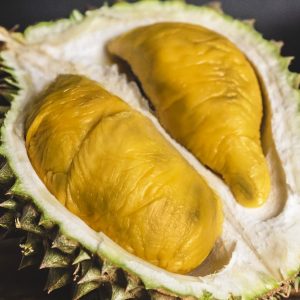 Order Durians Now